Social media crisis management advice that applies for all types of organizations
The 2010 volcano eruption in Iceland was one of the first tests of airline's abilities to do social media crisis management for a major event. While it was a few years back now, the lessons shared in a SimpliFlying.com infographic passed on to us by colleague Andy Russell apply more than ever today: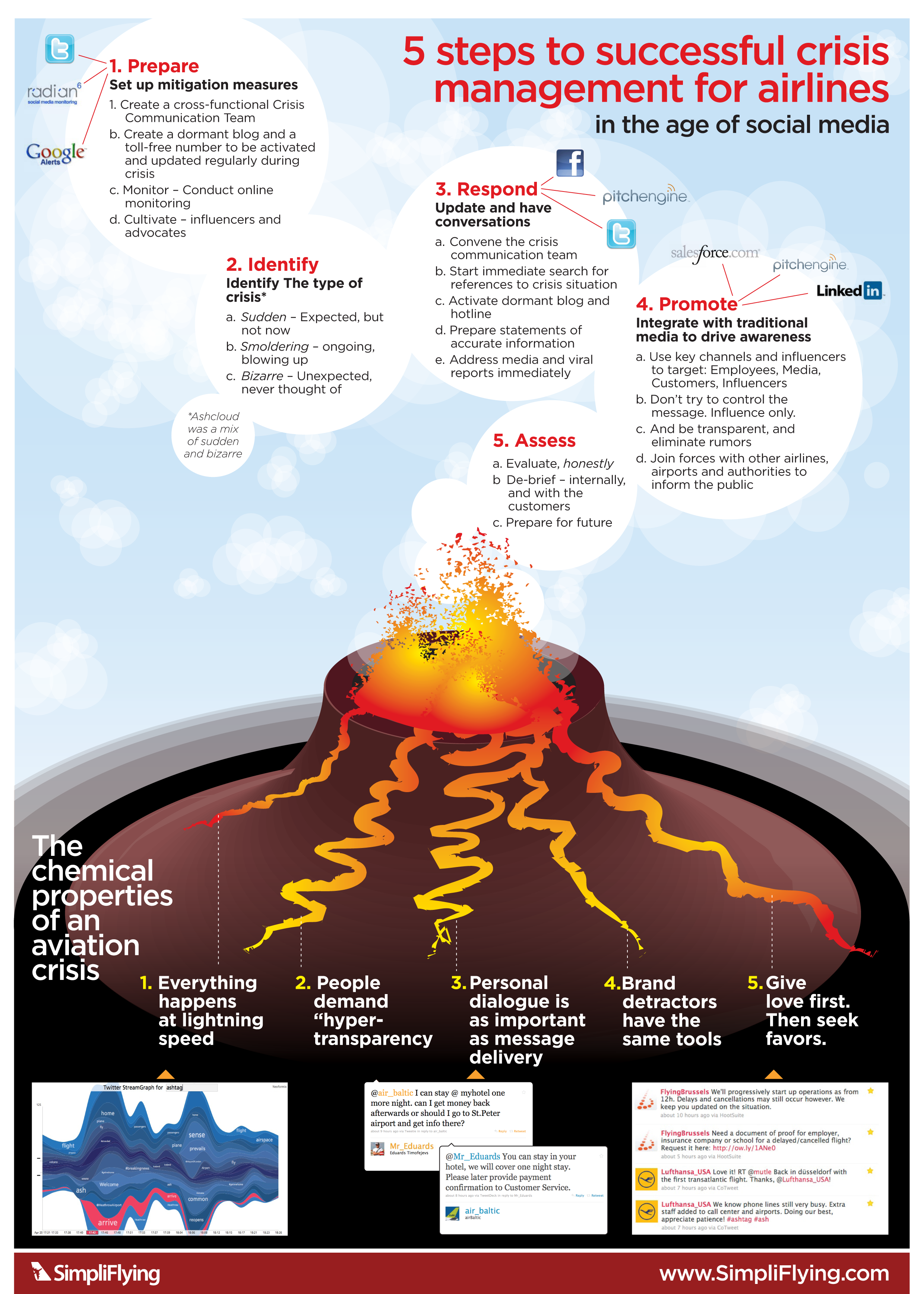 While the info is targeted at airlines, it applies equally well to any organization facing a major incident that impacts large numbers of stakeholders. If you shape your social media crisis management planning to be able to address the five steps listed above, you'll be well positioned to face whatever trouble comes along.
The BCM Blogging Team
https://www.bernsteincrisismanagement.com